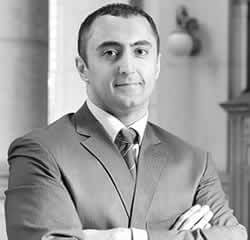 Mr. Kyce Siddiqi is the principal attorney and owner of The Law Firm of Kyce Siddiqi. With over a decade of legal and criminal justice experience, Mr.
Immigration Law
Asylum
US Citizenship
Talk to a
Muslim Lawyer in New York
Once you complete the search form below, we submit your legal issue to licensed, pre-screened Muslim attorneys in New York matching your search criteria.
Please note that your submission gives permission for the attorneys we match you with to contact you. It does not create an attorney-client relationship. If an attorney agrees to represent you, they will formalize their professional relationship with you directly.
My wife and I married in Saudi Arabia and then located to the United States for work reasons. We are both here now on work visas. We intended to enter into a prenuptial agreement before we married but had to move up our wedding to accommodate our work commitments in the US. and did not have time to explore an agreement. We both still desire to preserve assets we each possessed prior to our marriage in the event we would divorce. Are we able to still enter into a prenuptial even though we are already married? If so, what is involved in this process and how do we locate an experienced Muslim lawyer to assist us, as most of our assets remain in Saudi Arabia.
Published on 03/08/21
Answers: 0